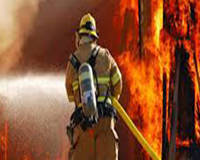 Diploma in Fire-Safety and Hazard Management (DFSHM)
Duration :

1 Year
Medium :

English / Hindi
Eligibility :

10th Class or Above
Yes! I am Interested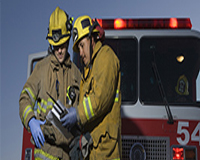 Diploma in Sub Fire Officer (DSFO)
Duration :

1 Year
Medium :

English / Hindi
Eligibility :

10th + 2 (Science), ITI Or Equivalent
Yes! I am Interested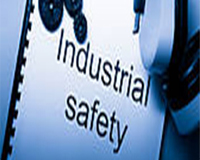 Diploma in Industrial Safety (DIS)
Duration :

1 Year
Medium :

English / Hindi
Eligibility :

10th + 2 (Science), ITI Or Equivalent
Yes! I am Interested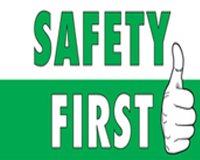 Diploma in Safety Management(DSM)
Duration :

1 Year
Medium :

English / Hindi
Eligibility :

10th Class or Above
Yes! I am Interested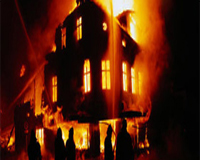 Diploma in Fireman Training (DFT)
Duration :

1 Year
Medium :

English / Hindi
Eligibility :

10th Class or Above
Yes! I am Interested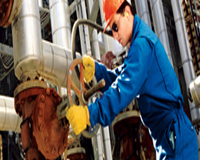 Advance Diploma in Industrial Safety (ADIS)
Duration :

1 Year
Medium :

English / Hindi
Eligibility :

10th + 2 (Science), ITI Or Equivalent
Yes! I am Interested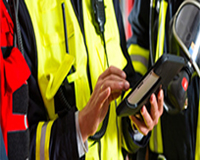 Advance Diploma in Safety Management (ADSM)
Duration :

1 Year
Medium :

English / Hindi
Eligibility :

Any Graduation
Yes! I am Interested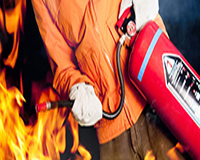 P.G. Diploma in Fire-Safety and Hazard Management (PGDFSHM)
Duration :

1 Year
Medium :

English / Hindi
Eligibility :

Any Graduation
Yes! I am Interested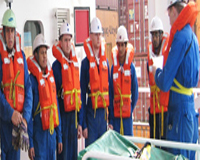 P.G. Diploma in Industrial Safety (PGDIS)
Duration :

1 Year
Medium :

English / Hindi
Eligibility :

B.Sc. / Diploma / B.E. / B.Tech
Yes! I am Interested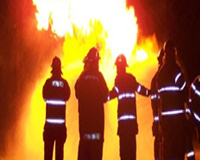 Certificate in Fire-Safety and Security Management (CFSM)
Duration :

1 Year
Medium :

English / Hindi
Eligibility :

8th Class or Above
Yes! I am Interested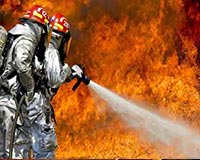 Certificate in Fire Safety and Security Management
Duration :

6 Month
Medium :

English / Hindi
Eligibility :

8th class or above
Yes! I am Interested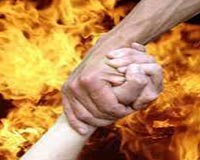 Certificate in Fire Safety and Hazard Management
Duration :

6 Month
Medium :

English / Hindi
Eligibility :

10th class or above
Yes! I am Interested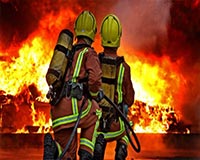 Certificate in Fire Sub Officer
Duration :

6 Month
Medium :

English / Hindi
Eligibility :

10th class +2(Science),ITI
Yes! I am Interested
Certificate in Industrial Safety
Duration :

6 Month
Medium :

English / Hindi
Eligibility :

10th class +2(Science),ITI
Yes! I am Interested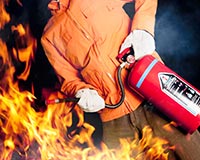 Certificate in Safety Management
Duration :

6 Month
Medium :

English / Hindi
Eligibility :

10th Class or Above
Yes! I am Interested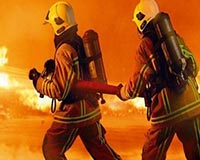 Certificate in FireMan Training
Duration :

6 Month
Medium :

English / Hindi
Eligibility :

10th Class or Above
Yes! I am Interested
Professional Disaster Management Training Institute in Patna
We are a leading fire safety engineering college Patna, dedicated to teaching our candidates about fire engineering, industrial fire safety, occupational health, first aid and disaster management. We are a renowned safety training institute, offrering Industrial safety management courses in Patna on fire precautions, evacuation methods, handling fire safety equipment, compliance regulations and standards etc. You can avail of the industrial safety management courses in Patna for enhanced learning and professional knowledge. Learn the vital preventive measures to protect individuals and assets during emergencies.
Professional Health and Environmental Science Management Courses in Ranchi
An ISO 9001:2008 and 9001:2015 certified and renowned facility management service provider, we have excelled in the service industry field alongside our association with the National Academy of Fire & Safety in Ranchi & Nagpur (NAFS). We strive to educate students on safety management and fire prevention.
The approach to disaster management has undergone a radical shift in the present times. Being a leading disaster management training institute in Patna, we undertake a comprehensive approach for fire safety training and disaster handling. Our health and environmental science management courses in Ranchi are designed to train candidates in disaster preparedness and mitigation after complete risk assessment. We conduct practical and theoretical sessions to prepare you best for real-time experiences.
National academy of fire and safety in Ranchi
At our world-class industrial safety training institute Ranchi we teach the basics of implementing risk management techniques and safety management operations to enhance employee health standards. The importance of safety is crucial for safeguarding the national capital and assets, protection and conservation of the environment.
At MBIZ NAFS Management, we teach the importance of workplace safety for effective disaster mitigation. The growing relevance of these skills and have made our courses popular. We teach risk assessment in workplaces by undertaking preventive measures for complete disaster prevention like hazardous accidents.
At the fire safety engineering college Patna, we have a team of qualified supervisors, leaders and professionals who facilitate a positive environment through effective teaching and management. They have the necessary expertise in critical engagement with the students based on tactical information. This is instrumental in the smooth course delivery and certification.
Our courses include NAFS Programme, University Programme, Aviation Fire Prevention and Protection, Ship Fire Protection and Prevention, Risk Management and Safety Measures, and more. By availing of these training courses, we also promise you good job placements and opportunities.