Welcome to Our Website
AN MBIZ NAFS MANAGEMENT INITIATIVE is going to be an one of the India's No. 1 Fire and Safety Education Network imparting professional and quality training courses in Fire Engineering, Safety Management, Industrial Safety, Health and Environmental Science, Disaster Management etc. as a National level through ATC/PCP Centre's. MBIZ NAFS MANAGEMENT FRANCHISEE GOT OPEN on 2016 to serve the Nation in the field of Fire Fighting and Safety Maanagement as well as Emergency Disaster Management.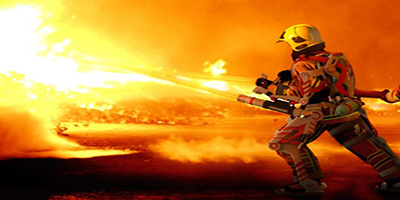 REQUEST CALLBACK
YES! I AM INTERESTED
MBIZ INDIA being an ISO 9001:2008 and 9001:2015 certified renowned facility management service provider in the field of service industry in India has been associated with National Academy of Fire & Safety, Nagpur (NAFS) to educate the people in the field of fire fighting and safety management.
MBIZ INDIA and NAFS has been jointly collaborated and set up an educational organisation called MBIZ NAFS MANAGEMENT to educate the society from each level. Making awareness about the Fire and Safety in society when knowledge of Fire and Safety was so much unknown to everyone. With giving importance to Fire and Safety dreaming to create awareness about Health, Safety and Environment.
MBIZ NAFS MANAGEMENT is committed for giving best fruitful result to Nation by creating a well trained manpower in the field of Fire and Safety by dream of Nations Safety with blossoming the employment to all. Also WORKING HARD TO MAKE KOLKATA city as a Fire and Safety Training Hub in India with expanding this training Academy under MBIZ NAFS MANAGEMENT, with creating ONE OF THE BEST centre in KOLKATA WITH A VISION to give training to each and everyone at all level and Also Team of MBIZ NAFS MANAGEMENT is always dedicated in providing Best Training and Best Placement to MBIZ NAFS Students for their bright and better future.
MBIZ NAFS MANAGEMENT having their Head-Quarter and NAFS having their district (North 24 Parganas) franchisee office located at Baguihati Market Complex, Narayantala Lane, Narayantala West, Baguihati, Kolkata-700059. National Academy of Fire Safety (NAFS) is a pioneer Educational Organization having well-established tracks record in EDUCATIONAL and PLACEMENT field and also having the PAN INDIA presence through 50 affiliated centres. The Organization is committed towards Best Education, Best Training and endless Research work with capacity Building. The Organization has been dedicated itself for the Empowerment of local bodies and good local governance.
MBIZ NAFS MANAGEMNT is committed to provide best education and practices, as the curriculum is designed with regular practical, theoretical with classroom work, on ground as well as industrial training and attachment in leading government as well as in private organizations.
USP
Action-Oriented students who take an enterprise perspective and lead with determination, vision, judgment, integrity, and social responsibility.
Outstanding student-cantered teaching that results from faculty working together and being committed to the development of the students as the individual.
Integrated, innovative and modular curriculum attuned to the lifelong learning needs of the current and future enterprises.
Supportive and equitable learning climate characterized by engagement with issues of diversity.